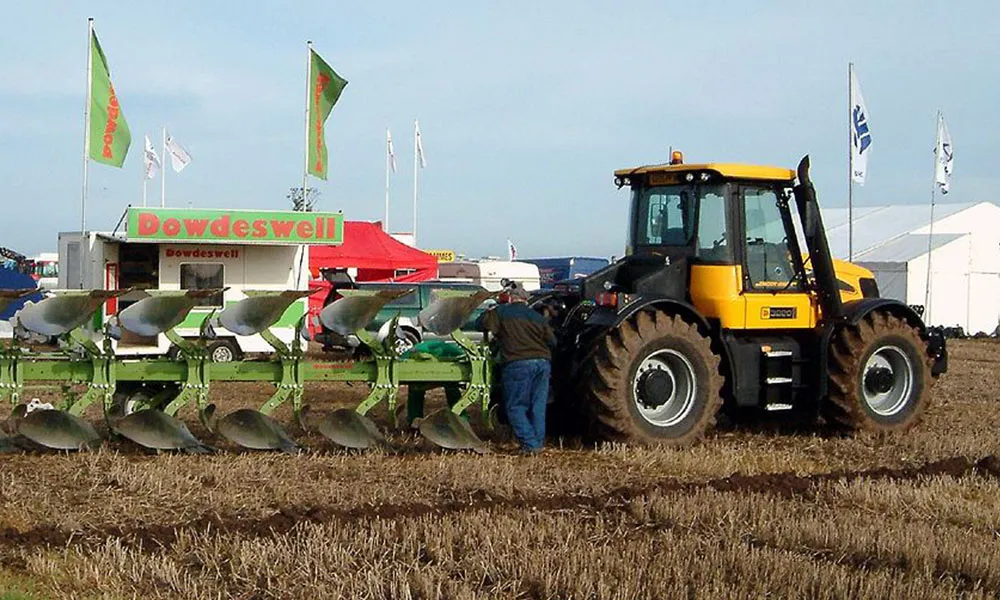 Agridirect.ie discusses the upcoming Ploughing Championships 2022, and focusses on the event's drive towards sustainability.
World Ploughing Contest: A Cause for Excitement
With just a week and a half to go until the launch of the 2022 Ploughing Championships in Ratheniska, Co. Laois, it is fair to say that excitement is starting to build.
In fact, it has been building for some time. Aside from the fact that this Covid-19 is not dominating the headlines ahead of the launch (always a positive!), this year's championships will be among the most anticipated for a number of reasons. In particular, there has been great excitement since the announcement that Ireland will host the 67th World Ploughing Contest this year. This event will feature international delegations from 28 countries from around the world and is sure to draw a crowd.
The Usual Combination
Aside from the various contests, the Ploughing Championships 2022 can be expected to throw up the usual combination of great food and excellent entertainment, including sheep shearing, fashion shows, meggers, craft demonstrations, hunt trails and, of course, motor shows. The sheer variety of entertainment means that there is something for everyone in the family.
Sustainability Slips Under the Radar
All the focus on these various attractions has meant that the clear emphasis on sustainability at this year's championships has slipped under the radar to a certain extent. However, there is no doubt that the NPA's decision to embrace this theme heralds a new era for the Ploughing Championships, just as emissions targets agreed in 2022 herald a new era for Irish agriculture more generally.
Green Initiatives
Among the most interesting green initiatives to feature at this year's championships will be the conversion of food waste into energy using an anaerobic digester. As this process is currently being touted as an option for Irish farmers, it is sure to attract a degree of attention.
In addition to this, the National Ploughing Association has vowed to promote the use of recyclable products; while the event will also feature waste separation operations, cardboard compactors and solar powered lighting. Taking into account this year's announcement of a new Government grant to encourage farmers to install solar panels on their sheds, many of us will be keen to have a look at the solar-panelled lighting towers.
Bank of Ireland's Hedgerow Initiative
Another interesting feature on the theme of sustainability will be provided by energy company Certa and by Bank of Ireland. Certa, which formally operated as EMO Oil, has been contracted to provide electricity to the championships using Hydrated Vegetable Oil (i.e. cooking oil that has been recycled to produce energy). Bank of Ireland, on the other hand, generated a lot of publicity a couple of weeks ago when they announced that they will give away over 1,000 hedgerow plants at the championships, as part of its drive towards sustainability.
Litter fines
All attendees should note that litter fines will also be in place. To be honest, I feel that these should be in place at all such events. Nothing detracts from an enjoyable event quite as much as piles of rubbish blowing through the field. So remember: if you need to dispose of something, find a bin!