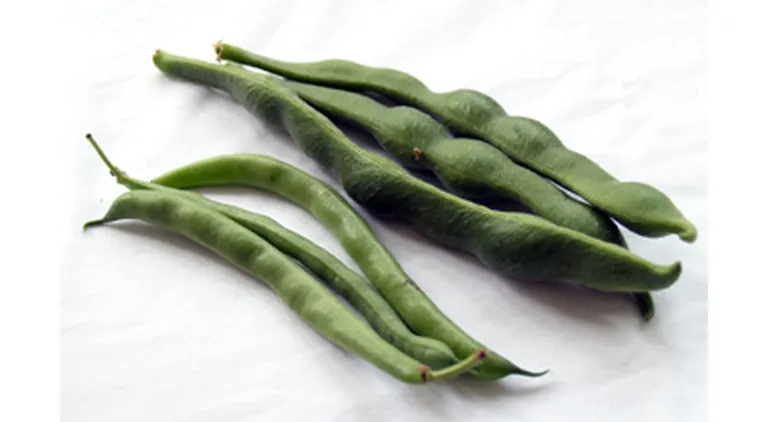 Following on from last week's Top 5 Vegetables for your Lockdown Garden, Agridirect chooses the 5 best vegetables for your lockdown polytunnel or greenhouse.
So, your polytunnel is ready. Your greenhouse is good to go. At last. You've slogged for days, digging, shoveling and pitching. You've turned sods, broken up clods, and wheeled in endless barrows of compost. You've just spent hours tidying up your ridges, hammering in your timbers and – if you're the perfectionist type – making sure the ridges are straight, the beds level as a snooker table. Your back aching, you stand to admire your work. You relax into the moment, your pain and exhaustion lost in the ecstasy of achievement. Maybe you're enjoying a hard-earned sip of water, or a cup of coffee. And then it hits you – you've put all your time and energy into preparing your ridges, and you don't know what to put in them! It's an oversight more common than you might think among gardeners. If it happens to you, don't worry! We've got some pointers to help you on your way. With these 5 heat-loving vegetables, your lockdown polytunnel is sure to shine.

Runner beans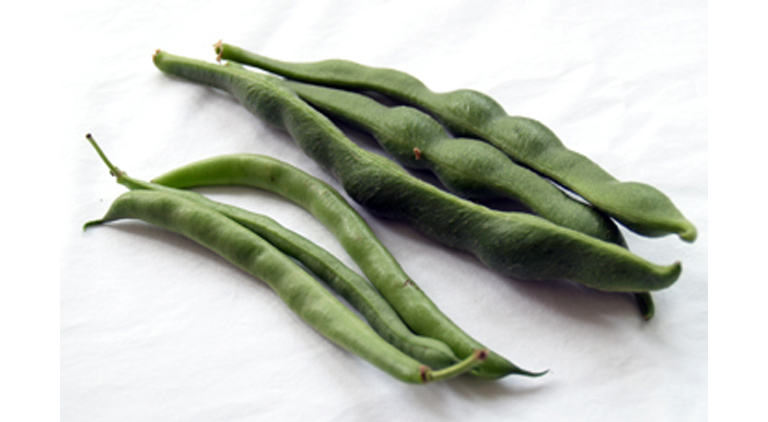 Reaching up to 10 ft in height, the mature runner bean stalk might not live up to Jack's spectacular nursery rhyme specimen, but it is an impressive plant.
Its gargantuan size is not its primary appeal. The runner bean is easy to grow and needs very little attention. This makes it a perfect crop for the beginner's lockdown polytunnel. Even better, it yields a terrific crop, so it is an ideal choice for those of us with limited space in our tunnels. This makes it a favourite of town and city dwellers. A single runner bean plant can yield up to a kilogram of beans over the summer months, so if you're going to plant a lot of them, make sure you have plenty of mouths to feed. Alternatively, if you end up with a glut of them come harvest time, you can blanch them and freeze them. My mother has been doing this for more than 20 years. In our house, it is common for a bag of runner beans to be whipped from the freezer in midwinter. They are still perfect.

Sowing tip: To prevent your bean seedlings from becoming a slug's supper, sow in trays and water well. It is probably best not to sow them before April, when Irish weather usually starts to take up. For best results, sow at a depth of 4-6 cm. When your plants are about 8 cm tall, transplant to a bed in your polytunnel. As always, when growing in a tunnel or greenhouse, keep the beds moist by watering regularly.

Cooking tip: There are many excellent ways to cook runner beans. Personally, I like to sweat them in a skillet with onion, garlic and some spinach. Add a splash of soy sauce for a quick and easy stir-fry. Make sure that you top and tail them before cooking. And remember, beans are best eaten before they get too large and stringy!

Cucumbers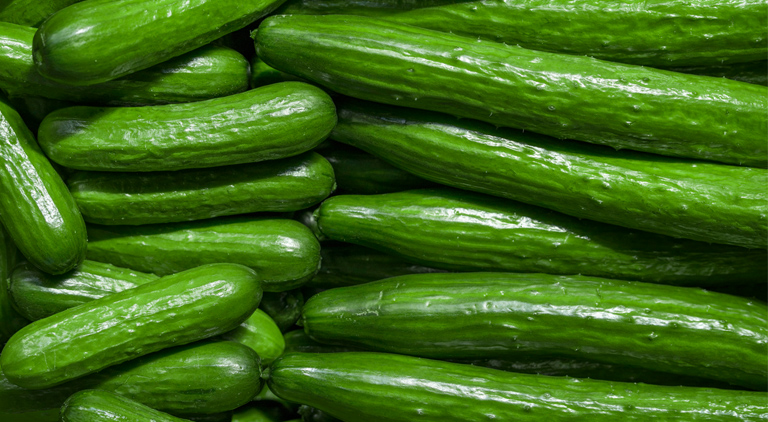 No salad would be Complete without the cucumber. Aside from being deliciously refreshing, this vegetable also has strong antioxidant properties. Put it on your list of excellent hangover vegetables.
While they are a little trickier to grow than the runner bean, cucumbers are also a very high yield plant. If tended correctly, a plant should yield 25 cucumbers or more during the season. They are slightly temperamental, though, so you need to take good care of your developing plants if you want that sort of return!

Sowing tip: You need heat to germinate cucumbers. In Ireland, that means you will probably have to start them in a cloche. On the upside, you can sow your seeds as early as February/March, so no need to wait around. Sow at a depth of approx. 2 cm. Transplant onto compost-rich beds. Remember that cucumbers are composed almost entirely of water, so never let your beds dry out. Water directly at the roots.

Cooking tip: A brilliant addition to a summer salad. The cucumber's high water content makes it one of the most refreshing things to eat on a warm day. But it does no harm to be a little adventurous. For a quirky cucumber salad, slice thinly and marinade in vinegar. It might not sound appealing, but just give it a go!

Bell Peppers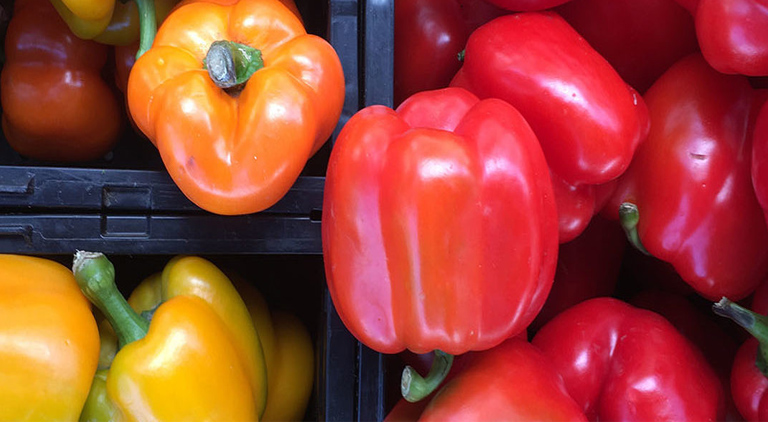 Like the rest of the vegetables on this list, the bell pepper is not native to Ireland. But the Irish have certainly taken a shine to it. Its flavour and versatility have made it a favourite on Irish dinner plates for decades now. Despite this, surprisingly few of us bother to grow them.
There are reasons for our reticence, of course. Peppers are by no means easy to grow in this country, even with the aid of a polytunnel. To thrive, they need a long growing season and plenty of feed. But be assured, they are worth the effort. Anyone who has sat down to a meal and smelled the spicy-sweet aroma of homegrown bell peppers wafting up from the plate can testify.

Sowing tip: Sow early in the growing season, in a cloche or a windowsill that traps sunlight. Once the plants are strong, transplant to a tunnel bed. They don't need much space!

Cooking tip: Peppers are a delicious vegetable, whether raw or cooked. I love to include a sliced red pepper in chilli dishes, or in a Bolognese sauce. If you want to try something a little different, stuff with a mixture of brie cheese, sliced tomatoes, and your favourite herbs. Cook in the oven at about 200° C until the pepper is soft. Serve with rice or spicy potato wedges, and a side of salad.

Courgettes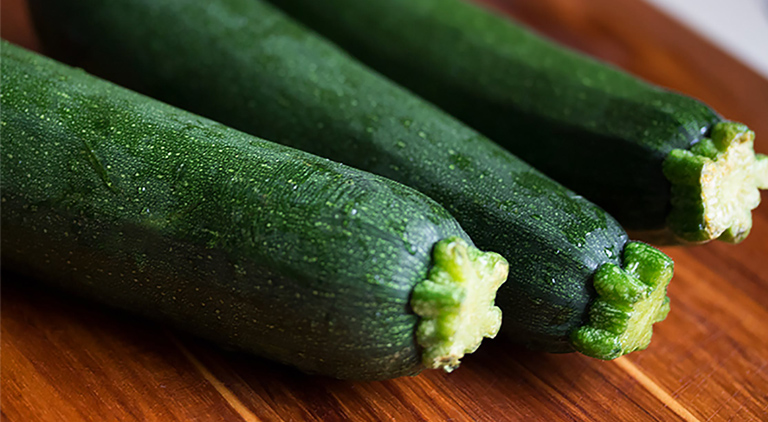 A strong contender for first place, the courgette is one of my favourite vegetables. Baked, stir-fried, or diced up in a soufflé, the courgette provides substance and flavour to every meal. Its versatility is legendary. If you have too many of them – and you may well have – you can simply grate them up for bread. When made well, courgette bread is just as tasty as carrot cake and much easier to make. While grating carrots by hand can be exhausting work, courgettes have soft flesh that shreds easily! More importantly, this super vegetable is easy to grow and has a high yield.

Sowing tip: Courgettes need plenty of heat to germinate, so sow your seeds indoors, preferably in a cloche or on a windowsill. Don't sow too deeply. When the plants are a few inches long, plant into beds in your tunnel or greenhouse. A mature courgette plant can grow to a whopping size, so leave plenty of space – not much less than a metre – between each plant. Ensure a healthy supply of water at the roots. Harvest when your courgettes are a few inches long but have not run to marrows.

Cooking tip: Sweat in a pan with diced onion, garlic and tomatoes, then add to a quiche. If you have more marrows than you know what to do with, shred them up and make some courgette bread! Eat as a dessert with a cup of fresh coffee.

Tomatoes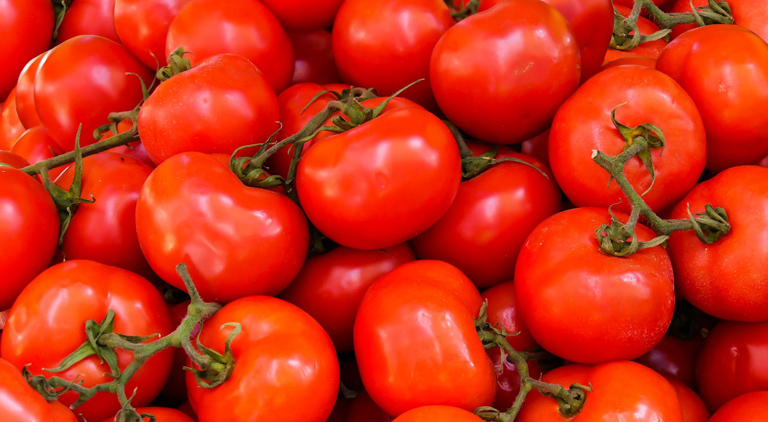 I know, I know. That's cheating. It's a fruit, not a vegetable.
Fair enough, but that doesn't change the fact that the tomato is the quintessential crop for the Irish polytunnel. My reason for putting tomatoes at number 1 on this list is simple: there is just no comparison between homegrown tomatoes and their supermarket counterparts. If you've never tasted a homegrown tomato, you've never eaten a real tomato. Grow your own, and then tell me I'm wrong. Because the sun is a stranger to Irish skies for so much of the year, outdoor tomatoes are almost impossible to produce here. But with the right attention and due care, they will thrive in your polytunnel. The amplification of the sun's rays through the polythene, resulting in sweltering daytime heat, provides the Mediterranean conditions that tomatoes need to thrive. Like many fruit plants, tomatoes need careful pruning to produce a good crop. Don't worry, this isn't hard to do. You don't need any special pruning tool for the job either. It's just a matter of pinching the side-shoots that grow between the main stem and the strongest branches. Do this throughout the growing season. As with other plants on this list, it is best to water your tomato plants at the roots. Avoid wetting the leaves, as this can lead to "burning".

Sowing tip: Sow early in the year, in a cloche or on a windowsill. Transplant to beds of rich, well-fertilised soil in early summer. When the plants are a foot tall or so, you should stake or "string" them to keep them upright. In time, they will grow to a colossal size and dominate your tunnel!

Cooking tip: The tomato is one of the most versatile foods, and provides the base to countless dishes. It can be added to an array of meals for a tangy-sweet splash. Summer tomatoes are delicious as a side for a salad. For something different, dice them up with some red onion, garlic and shredded basil. Add a healthy splash of balsamic vinegar and some olive oil, then heap on toast for a homemade Italian bruschetta!


Honorable Mentions
Like last week, there are a couple of cracking vegetables that just missed out on this list. Try planting these gems if you have some extra space in your outdoor garden.

Broccoli: One of the most famous vegetable superfoods, broccoli is bursting with iron. It is easy to grow, yields an excellent crop, and requires very little attention.

Radish: A tongue-sizzling addition to your summer salad, radish is the perennial favourite of Irish gardeners, and very easy to grow!

Lettuce: The quintessential salad crop, many could argue that the humble lettuce should have made the cut. But despite its popularity, it is surprisingly tricky to grow. Worth the effort, though!

And with that, we come to the end of our discussion on lockdown vegetable gardens. If you are planting a lockdown vegetable patch and would like any further advice, be sure to let us know. We'd also love to hear your gardening thoughts and ideas, so please drop us a line any time. If you're thinking about taking the plunge, but are reluctant - all I can say is Carpe Diem. The Romans were an agricultural people, and the literal translation of this oft-used Latin quote is not "seize the moment" but "harvest the day". There's no time like the present.
And now, I'm off to the garden! MPG