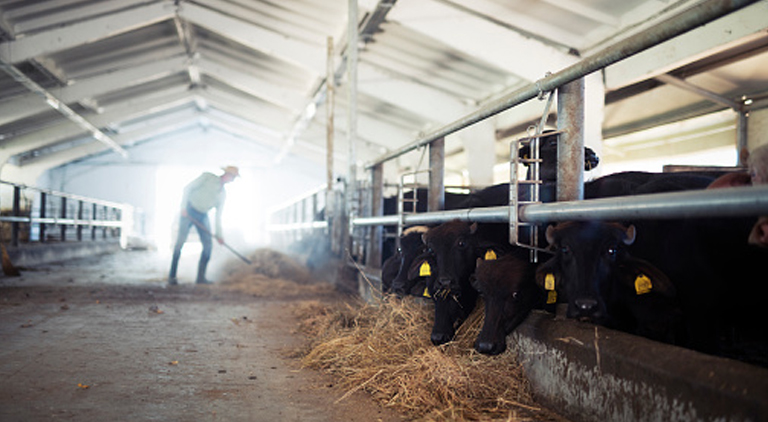 Agridirect offers some advice on the best ways to compliment farmers on World Compliment Day Today is World Compliment Day. I can almost hear the cynics among you release a collective groan of exasperation. Be nice, people! Remember that kindness costs nothing. The last year has been hard for everyone, has left no life untouched. Unmoored by the pandemic maelstrom, many people are suffering from loneliness, anxiety, and depression. And as we languish in the gloom of one final lockdown, who wouldn't appreciate a kind word to brighten up their day, their week, or maybe even their month?Farmers are not immune to the hardships and complications of life during this pandemic; nor are they indifferent to compliments. To kickstart the new month, we at Agridirect have come up with 3 tips for complimenting that special farmer in your life today!
Essential workers. With so much well-deserved praise of medical professionals during the pandemic, it has been easy to overlook the peerless contribution of farmers during this time of crisis. Regardless of the disaster confronting society, farmers will always be among our most essential workers. Throughout lockdown, food has remained on the shelves because farmers across the world have not taken a single day off. Shouldn't we all take the time to thank a farmer for feeding the world?

That animal is looking well! Farmers are not known for their personal vanity, but they love to hear that their animals are in good shape. Few things are more important to dedicated farmers than the health and welfare of their livestock. Just think of the time, effort, and money they have put into their animals to keep them in prime condition during the long, cold winter months. Try to slip a compliment of a strong calf or healthy ewe into your conversation with a farmer today!

Farming, and more than farming. Here at Agridirect, we know that farmers work tirelessly to keep their workspaces hygienic, and their equipment in working order. And they do it to deliver the best possible product to you, the consumer. Why not bring a smile to a farmer's face by complimenting him or her on a clean shed, parlour, or yard? You might also mention that a tractor, quad or harvester seems to be wearing well! God knows, they have put enough time into maintaining them.
World Compliment Day is the perfect opportunity to show our gratitude to our farmers. As much as we love it, we must also acknowledge that farming is a difficult, and often lonely profession. Many farmers, and especially those who live alone, have had a difficult time during the last year. Please take a few minutes to make a phone call, or a socially distanced visit, to your favourite farmer today, and slip a nice compliment into your chat. It might make somebody's wellies feel that little bit lighter! And, by the way, have I told you all how brilliant you are? Well, you are. Don't doubt it for a second! MPG