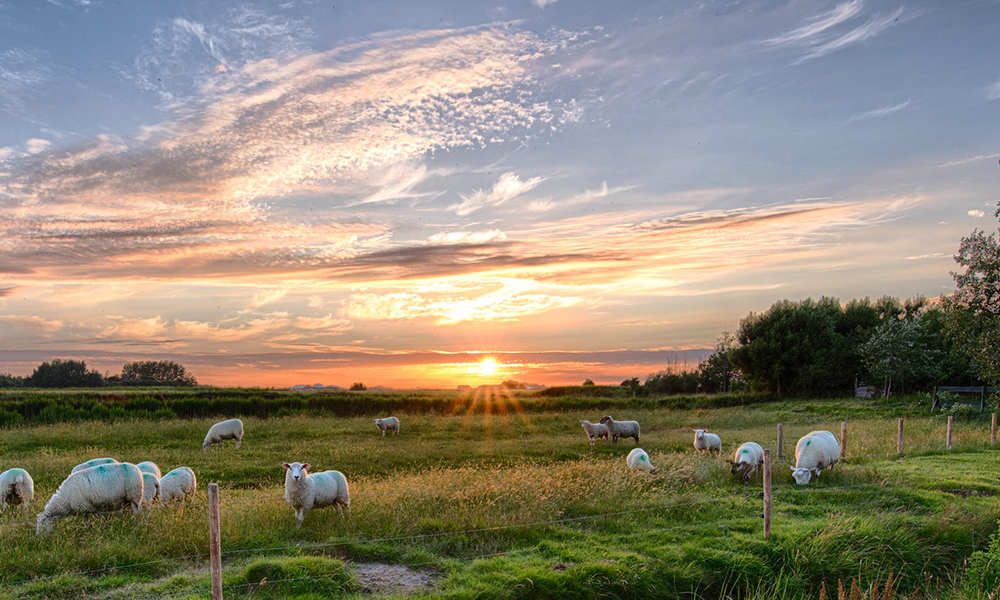 DAFM Fluke Forecast
Liver Fluke is likely to be prevalent in the west and northwest over the coming months, while there is moderate to low risk in the east and south of the country. That's according to a Department of Agriculture forecast, which has been published in collaboration with Met Éireann, Teagasc, University College Dublin and Animal Health Ireland.
This forecast, which is based on the Ollerenshaw Summer Index, calculates the rate of infection for a given area by estimating the amount of summer rainfall in that area. The east and south of the country saw drought-like conditions from June to August, resulting in a very low fluke index value for those regions. Coastal regions of the east and south have a particularly low index rating.
In contrast, the high fluke index values of western and northwestern areas are due to the fact that these regions saw heavier than average rainfall in June. According to the report, anticipated levels of fluke across the country are broadly similar to last year.
Anthelmintic Resistance
Any conversation about fluke management on Irish farms has to take anthelminthic resistance into account. Numerous studies have shown the presence of live fluke in the livers of recently treated animals. With this in mind, farmers need to formulate a strategy for treating fluke, particularly during the high-risk autumn/winter period.
Choosing your fluke treatment
Regardless of the treatment you decide to use, you will probably have to dose sheep more than once before the winter ends. Most fluke doses contain one of the following active ingredients: Triclabendazole, Closantel, Rafoxinide, Nitroxynil, Oxyclozanide, and Albendazole. Products containing these ingredients are sold under several different brand names, but by and large it is the active ingredient that you need to look out for. Remember that the different ingredients are more or less effective against the various stages of liver fluke progression in the animal. Thus, it is wise to choose your fluke treatment according to the likely maturity of fluke in your flock.
For instance, Closantel-based products, including Flukiver, are more effective against liver fluke during weeks 4-12 of progression, making them a good dose for treatment in the autumn, when fluke is still relatively immature. On the other hand, Triclabendazole-based products such as Fasinex purport to be effective against fluke at all stages. Albendazole-based products like Tramazole 10% and Albex are most potent as a treatment for mature and developing immature fluke, but less so against early onset.
The Department of Agriculture's fluke forecast should serve all of us as a reminder: if you haven't dosed within the last few weeks, you should dose now. Realistically, if you are dosing around Christmas time something Albendazole-based may be your best option, as fluke picked up during the autumn months will have matured by now.