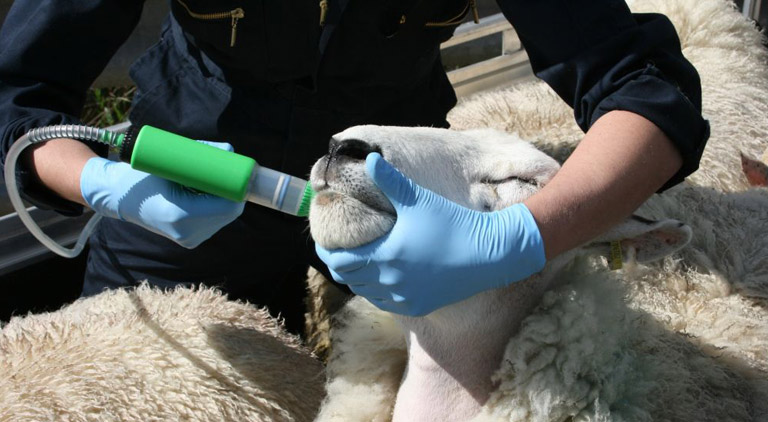 Wormer regulation: what's the story?
At this stage, it looks inevitable. Come next year, farmers will need a veterinary prescription to buy antiparasitic drugs. The Department of Agriculture has decided not to exempt fluke and worm doses from new EU regulations, which were adopted in 2019 and will come into effect on 28 January 2022.
Irish farmers welcome this news like a pack of stray dogs at lambing season. Yet again, it seems as if government is shunting the cost burden of regulation onto farmers' shoulders while offering nothing in return. This would be a hard pill to swallow, even without the additional insult. Reading between the lines, we know well enough what department policymakers are thinking: "farmers aren't qualified to know when and how to administer these medicines – better to take it out of their hands."
Why now?
That's not to say that there isn't good reason to reconsider our approach to using antiparasitic drugs. Anthelmintic resistance in parasites is becoming a serious problem on Irish farms. A study published last year in the Irish Veterinary Journal showed widespread anthelmintic resistance on beef and dairy farms. Benzimidazole, levamisole, ivermectin and moxidectin are all increasingly ineffective at treating fluke and worms. That this is a significant problem for the future of the farming sector is not in doubt.
Given the government's response, the more relevant question is: are farmers really to blame for this situation, and should they have to bear the financial burden of responsibility? Remember that, if some of us have used these drugs too liberally over the years, we were not doing so against the advice of manufacturers. Surely steps should have been taken to ensure that manufacturers' instructions for use emphasized infrequent usage. In addition, what effort has government made to encourage farmers to use these products sparingly?
In my view, the decision to regulate should have been made only after other avenues were explored.
What will the regulation mean in practice?
Well, I'm sorry to say it folks, but when these regulations come into effect, the days of buying your Curafluke online are gone and never coming back. You won't be able to run down to your local agri store to pick up some Levafas either. Without a veterinary prescription, you'll drive away empty-handed.
If this sounds like more work for you, you're probably right. A free minute, already a scarce commodity on the modern Irish farm, will be that bit harder to find.
Your wallet will almost certainly take a hit, too. Already, there is talk of vets planning to capitalize on these new regulations. This week Roscommon TD Michael Fitzmaurice told a Joint Oireachtas Committee on Agriculture, Food and the Marine that some vets are advertising free prescriptions for medicines bought from their practice. As Deputy Fitzmaurice put it, "if this starts, then god help the small farmer, because the big guy will always be the winner."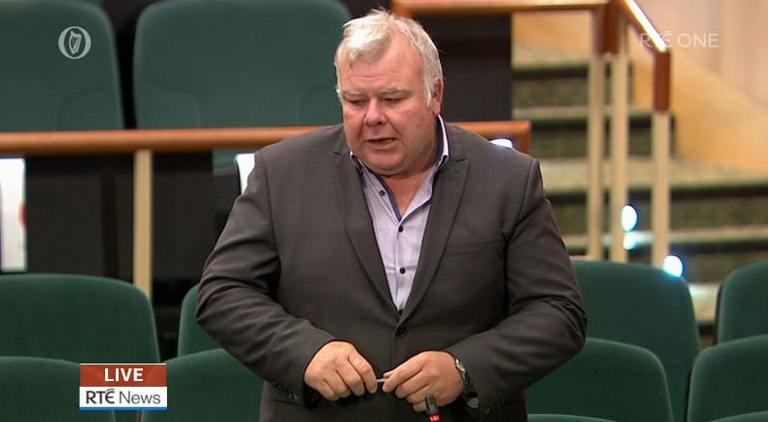 Deputy Michael Fitzmaurice maintains that some vets are already seeking to capitalise on the new regulations.
Again, we can only hope that rank profiteering won't be widespread among vets in the coming years. But a certain amount of it does seem unavoidable. In a recent editorial, Justin McCarthy of the Farmers Journal pointed out that Ireland is among the EU member states that don't have mechanisms in place to remove or limit the economic incentive from medicine sales. This, surely, will have to change.
It will be up to individual farmers and farming groups to pressure government into putting the necessary controls in place.
Cross border smuggling?
There has been a lot of additional speculation, and no small amount of concern, about the consequences of the new regulations. The Irish Pharmacy Union believes that we will see a flood of medicine smuggling into the Republic from Northern Ireland.
To be honest, I can see it already… farmers slipping north to do their shopping in Asda in Enniskillen or Newry; then driving casually back, their contraband wormers stored safely in detergent bottles at the bottom of the shopping bag!
It may not be a laughing matter, though. Arguing against the government regulations, IPU representative Darragh Quinn maintains that increased regulation south of the border will ultimately undermine the quality assurance that comes with Irish food products, because there will be no real way of knowing what drugs farmers are using. Let's hope it doesn't come to that. This quality assurance is what makes Ireland's brand stand out for consumers, both nationally and internationally.
This is all far down the line, anyway. In the shorter term, I expect that we will see a lot of bulk buying of wormers between now and next January. If farmers fear that they will be squeezed on the price of wormers come the new year, of course they will rush to buy up whatever supplies they can.
The age of natural alternatives?
On a more optimistic note, I wonder if these regulations will result in a dramatic shift towards the use of natural wormers. If traditional antiparasitic drugs are harder to access, and more expensive, will farmers consider alternative medicines?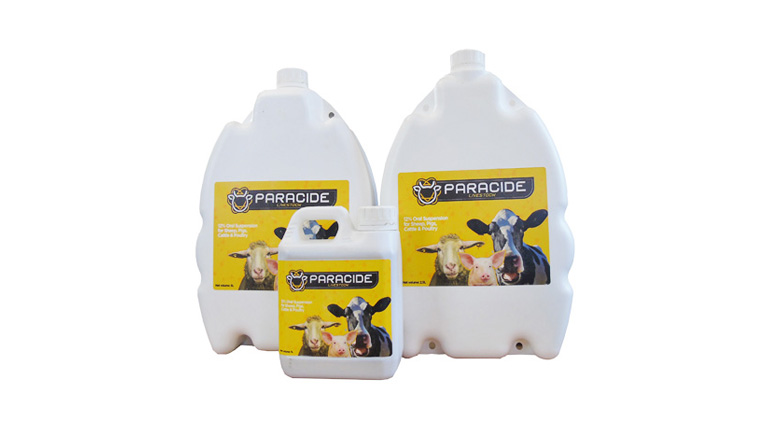 I know there are some of you who will laugh at the idea. Fair enough, but at least hear me out. Products like Paracide should escape the red tape, because they are not drugs and contain only natural ingredients. Made by Monaghan based company KCF Ltd., Paracide contains a blend of clove extract, wormwood extract, glycerol and de-ionised water. Like most fluke and worm doses, it is an oral suspension and supports gut and digestive system health in cattle, sheep and pigs.
True, it doesn't specifically claim to kill fluke and worms, but the results speak for themselves. I know that it's all we use in our cattle and sheep, and we haven't had any significant fluke problems in that time. We're not alone, either. Increasing numbers of farmers are using Paracide and other natural products as an alternative to standard products. They may not be an outright replacement for prescription drenches, but they could help to relieve our dependence on them.
So for all you farmers despairing over the new regulations, maybe it's worth keeping in mind. Just a thought, for those of you holding your heads in despair at the thought of going, cap in hand, for a veterinary prescription to dose your cattle.
Until next week!
So that's it from the farm interest corner for now. What are your thoughts on the new government regulations? Do you think it is the right step to take, or will it put more unnecessary expense on farmers? Whatever your opinion, we'd love to hear it. So drop us a line in the comments section, or simply send us an email.
Here at Agridirect, we want to create a space for farmers to engage with the important topics of the day!
MPG