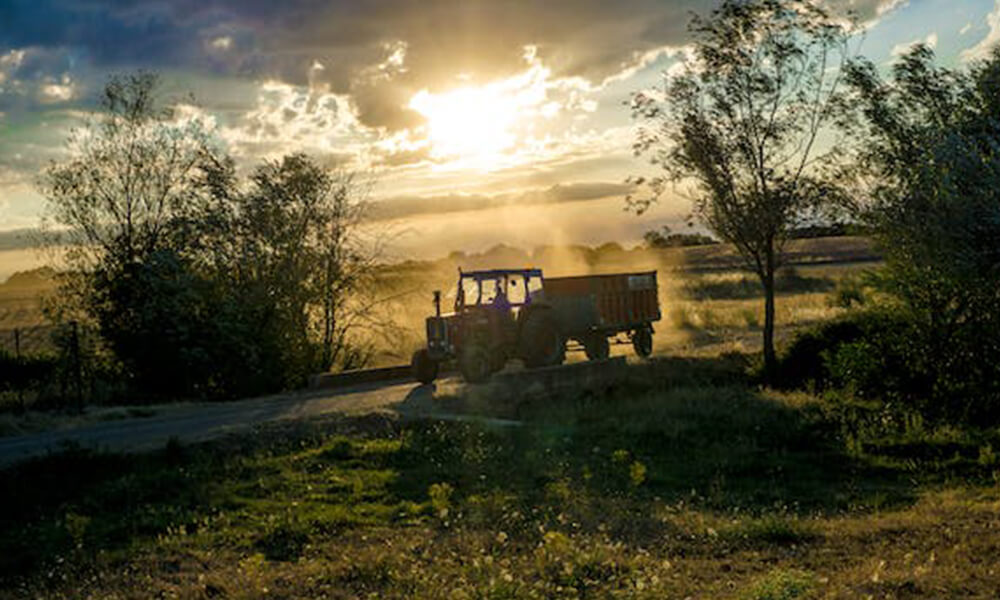 Farm safety still an issue?
As the evenings get shorter, most of us find ourselves doing a lot of farm work in the dark. Given that working in darkness is unavoidable in this business, it is crucial that we observe all necessary safety precautions to protect ourselves and others. Farming is one of the most hazardous professions, after all, and there continues to be far too many fatalities associated with agricultural production.
Not a majority problem
Now, I don't want to deliver a lecture here. Farmers get more than enough abuse in the press these days, and I don't want to add to it. Any serious discussion about farm safety has to begin with recognition of the fact that carelessness around safety measures is not a majority issue among farmers. By and large, farmers are aware of the hazards of the farmyard and do their best to maintain good safety practices in very difficult and dangerous situations.
For every one farmer who takes unacceptable and needless risks, there are dozens who are meticulous in their approach to farm safety.
Tractor lighting a blind spot
That being said, it is clear that tractor lighting is a serious blind spot for a lot of farmers. Over the last few weeks, I have come across several farmers driving tractors on main roads at dusk without brake lights or indicators. On one occasion, I encountered a tractor pulling a cattle trailer that had no lights whatsoever.
Thankfully, my brakes were in good working order.
A disaster waiting to happen
It hardly needs to be said that this is a disaster waiting to happen. Anyone who takes a poorly lighted tractor onto the roads after dark is putting everyone at risk. Even if those responsible are more oblivious than indifferent, this sort of behaviour is still reprehensible and we should all take the time to call it out.
HSA Requirements
It is a good idea to remind those who are careless about tractor lighting of the Health and Safety Authority requirements for tractor lighting. The HSA reminds us that, if driving after dark, it is essential to ensure that all machinery and attachments have adequate lighting.
The HSA insists that all agricultural vehicles must be fitted with lights and reflectors in good working condition. Tractors should be fitted with 2 head lamps, 2 side lamps, 2 rear lamps, 2 reflectors, brake lights and number plate lights. Trailers must have side lamps, rear lamps, indicators (n.b.), stop lamps and number plate lighting. Further HSA regulations, introduced in 2017, require tractors to be equipped with a flashing beacon.
Regular Lighting Checks
It is also important that we do not take the working order of machinery lighting for granted. If you already have lights on all of your machinery, you should double check that your lights are in working order before moving off.
While this may sound excessively cautious, it is not. Moving machinery is like a loaded weapon and we must treat it accordingly. An abundance of caution could be the difference between life and death, especially when there are impatient motorists on the road or young children playing near the farmyard.