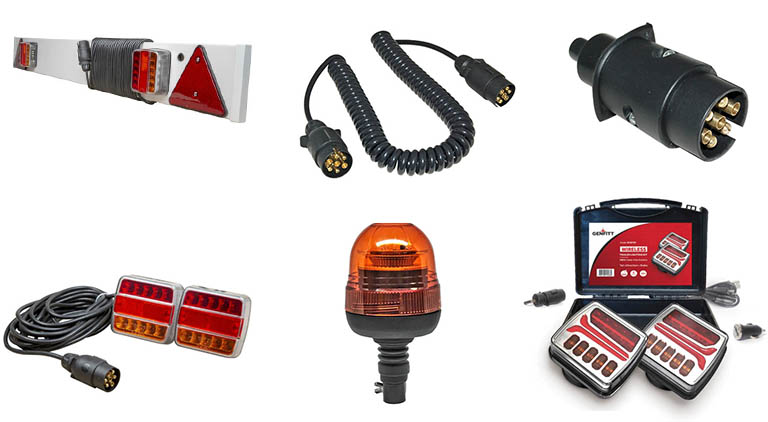 A loaded weapon
As mentioned in this blog a couple of weeks ago, we are all spending more time on our tractors during these long summer days. There is hay and silage to make, animals to move, turf to be brought home. There is a mountain of work that can't be done without machinery. That is why it is so important that we go the extra mile in observing all necessary safety precautions. Every time that we climb into the cab, we should remind ourselves that tractors are responsible for 50% of farming-related fatalities. In terms of our approach, we should view tractors and other farm machinery just as we would view a loaded weapon.
Lighting is essential
If you are taking a tractor onto public roads, or if you are driving after dark, it is essential to ensure that all machinery and attachments have adequate lighting. The Health and Safety Authority reminds us that all agricultural vehicles must be fitted with lights and reflectors in good working condition. According to the HSA, tractors should be fitted with 2 head lamps, 2 side lamps, 2 rear lamps, 2 reflectors, brake lights and number plate lights. Trailers must have side lamps, rear lamps, indicators (n.b.), stop lamps and number plate lighting. Further HSA regulations, introduced in 2017, require tractors to be equipped with a flashing beacon.
An abundance of caution
It is also important that we do not take the working order of machinery lighting for granted. If you already have lights on all of your machinery, you should double check that your lights are in working order before moving off. Though this may sound excessively cautious, it is not. Moving machinery is like a loaded weapon and we must treat it accordingly. An abundance of caution could be the difference between life and death, especially when there are impatient motorists on the road or young children playing near the farmyard.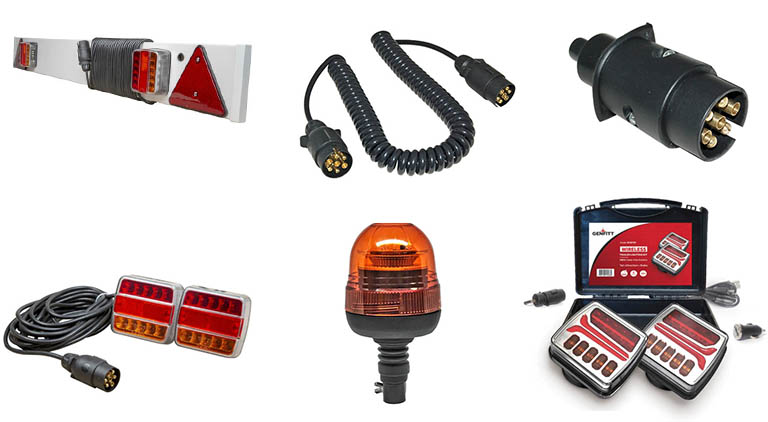 Our lighting equipment
Here at Agridirect.ie, we stock an excellent range of lighting equipment that we think will be of interest to you if you are planning to bring your tractor up to spec. Our range boasts lighting boards, lighting sets, beacons and light boards. We also sell sockets, cables and plugs. All of our products are reasonably priced and made to the highest industry standards. They are supplied by Genfitt, a well trusted supplier in Co. Mayo. By ordering online, you can save yourself a lot of time in a season when a free minute is a scarce commodity.
Thanks for reading
In signing off on this short safety reminder, we would like to take this opportunity to wish you all a very safe and productive silage season. We understand that this is a stressful, but very rewarding, time of the year. If you have any thoughts about tractor safety that you would like to share with us, please do not hesitate to let us know.