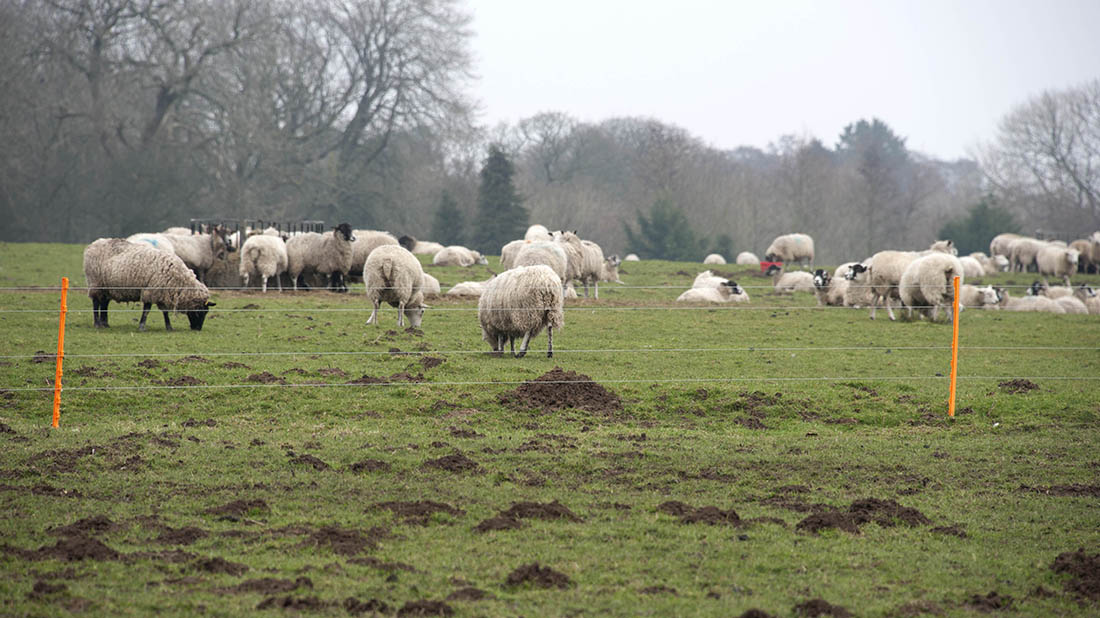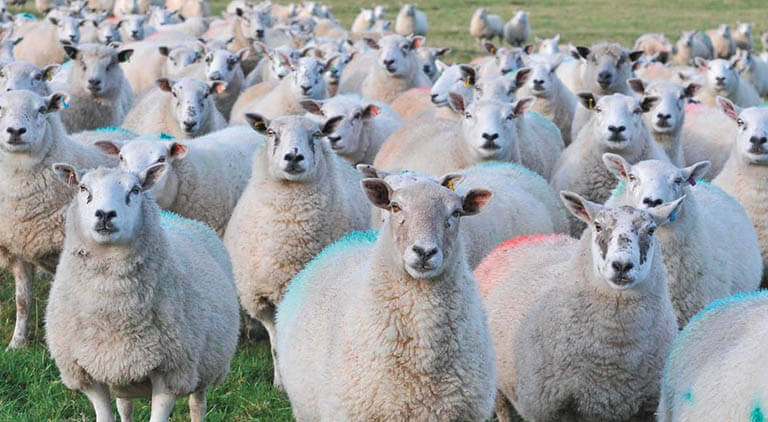 Grass growth has taken off, but will farmers put their grass to good use? Guest author Adrian Graham, a student of Sustainable Agriculture at Dundalk IT, tells Agridirect.ie why paddock grazing can be very beneficial on a sheep enterprise, and explains how to go about it!
Rotational paddock grazing: what are the benefits?
Good grass management is one of the main driving factors in levels of profitably on Irish farms but the question is: is it practical and worthwhile on a lowland sheep enterprise?
Rotational paddock grazing along with strip fencing can greatly increase the grass grown per hectare and can also greatly increase the grass quality in front of animals. With this increased level of grass growth, higher stocking rates can be maintained; and during the peak grazing periods, paddocks can be taken out as high-quality silage. When good grassland management is in place, a stocking rate of 12-14 ewes per hectare can be achieved. This is much higher than the national average of 7.5 ewes/hectare. The higher stocking rate should mean a far greater output of lambs per year, which is a sheep enterprise's main source of income. Fertilizer and meal costs can be decreased, as much more grass will be grown and the daily live weight gain of lambs is much higher.
How is it done?
Firstly, the grazing ground should be divided up into evenly sized paddocks, with the recommend size being 2 hectares per 100 ewes. This is done so the grazing period is only 3 days per paddock, meaning that ewes/lambs have fresh grass at all times. Once the sheep are moved, they should return to this paddock less than three weeks later, in peak grass growth periods. These paddocks should be securely fenced with permanent stock proof sheep wire, from which the paddocks can be divided using various methods of non-permanent wire if need be.
There are two main options for creating these divisions: the common electric polywire/polytape fence, or electric sheep netting. A polywire or polytape fence consists of 3-5 strands of wire and is electrified using a battery or mains energizer. Plastic posts, which are used to support the wire, are placed every 6-8 metres. The slightly more expensive option is electrified sheep netting, which works out at around €2 per metre but is much simpler to erect and reduces the time taken to put up and take down divisions within a paddock. Permanent or mobile drinkers should be in place in each paddock when being grazed. Once the paddocks are in place, they should be marked out clearly on a map and this should then be used as a guide to the order in which the paddocks are grazed.
When is the time right?
Ewes and lambs should be entering grass of around 8cm and should be moved on to another paddock when the grass is grazed to 4cm. This allows for quick and high-quality regrowth. If the grass is grazed too tight, it will take the grass longer to recover and will add to the time of the grazing rotation. Chemical fertilizers like 18-6-12 or 27-2.5-5 can be spread to speed up the regrowth if need be. If the grass becomes too heavy on a paddock, it can be cut for silage and the sheep can skip this paddock in their grazing routine.
Is it worth it?
The cost of setting up a paddock system is high and will take years to pay for itself, but it should be very beneficial in the long run. Productivity will see a big increase on the farm and therefore profitability should too. The work of moving sheep might take up a bit more time in the evenings, and might cause a few arguments when a ewe manages to get stuck where only a ewe will get stuck. But that has to be a small price to pay for getting the most out of your land and maybe making a few extra pound when you're at it!
Editor's note: Many thanks to Adrian Graham for sharing his knowledge with us here at Agridirect.ie. We hope you found this piece as informative as we did. For more great content, be sure to like and follow us on Facebook and Twitter!