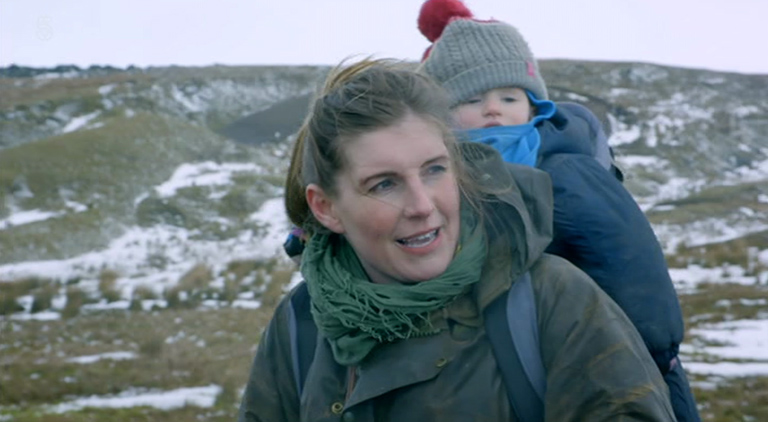 With Mother's Day just around the corner, Agridirect chooses the 3 best presents for farming Mammies.
Mother's Day: time for a different approach to presents?
Every Mother's Day, we are confronted by the same barrage of advertisements. TV. Radio. Internet. All go into overdrive with an endless stream of hackneyed suggestions. Get her flowers. Get her chocolates. Get her jewellery.
Whatever you do, don't be creative with your Mother's Day presents. Don't give any consideration to what your Mam would actually like.
But since this past year has been so hard, shouldn't we put a bit more thought and effort into our Mother's Day presents this year? Don't get me wrong. I'm not one to dismiss the security of tradition, especially at a time when the world seems to change almost daily. Most Mams will be delighted with any of the classic Mother's Day expressions of filial devotion. But if your Mam is anything like mine, then she'd much prefer a good pair of gardening gloves or a new garden hoe than something as impractical as a bouquet of flowers. So, for those of you buying for farming Mammies this Mother's Day, here are 3 presents that your Mam will love:
Cotswold Sandringham Ladies Wellington:



This one has it all, folks. A stylish waterproof wellie that doesn't compromise on quality and comfort. Available from Agridirect in 4 colours – berry, green, purple and red – the Cotswold Sandringham Ladies Wellington is both attractive and practical. A side-buckle strap allows for tightening and loosening at the calf. The inner lining is so comfortable that it feels more like a sock than a boot. With the Cotswold Sandringham Ladies Wellington, your mam will be the most fashionable farmer at the mart – when they finally reopen, of course!

Flexothane Classic Quilted Parka jacket:



Coming in at €115, the Flexothane Classic Quilted Parka jacket is not the cheapest quilted jacket on the market. This one is only for the most devoted sons and daughters this Mother's Day. But if you want to give your Mam a present that is stylish, practical and comfortable, then this classic jacket will be worth the hit to your bank balance. The whole jacket is made from soft, quilted material, and is 100% waterproof and air permeable. If your Mam finds herself outside in a heavy downpour this spring, she's sure to stay dry with the Flexothane Classic Quilted Parka. All of the seams have high frequency welding to ensure that moisture cannot penetrate the surface. Lightweight, comfortable and crease-resistant, the parka also resists fungal growth, making it the perfect jacket for farming.

Swampmaster 'No-Sweat' Xtremegear Waterproof Trousers:



One of the best waterproof trousers on the market, these Swampmaster Xtremegear Waterproof Trousers are the perfect present for farming and gardening Mammies. If your Mam insists on tramping through wet fields to check on lambs and calves this spring, why not make sure that she comes home dry? The entire Xtremegear range is tested to 10,000mm.
That's 6 times the minimum standard, so it's fair to say they will protect your Mam against all weathers this lambing, calving and planting season. While most waterproof trousers are loose-fitting and awkward, Swampmasters come with an elasticated waistband and adjustable cord. This means they will fit like a glove and look stylish too.
Boasting side access secure zipped pockets and adjustable ankle studs for secure closure over your footwear, these waterproof trousers guarantee comfort. Even better, the Swampmaster comes in smaller sizes, so finding the right fit shouldn't be a problem!
Looking for something smaller?
So there you have it. If your Mam is an outdoorsy type, any one of these excellent presents will bring a smile to her face this Mother's Day. If you're looking for something smaller but no less practical to accompany your Mother's Day card on Sunday, we also recommend our range of reusable gloves. With temperatures starting to rise, many Irish Mammies will have half an eye on their flowerbeds or vegetable patches over the coming weeks. Why not make this year's weeding and planting a bit easier on her hands?
Don't sweat it!
Here at Agridirect, we know that present hunting isn't easy in lockdown times, so best of luck to all sons and daughters this week.
As you scroll frantically through pages of online products, or rush up and down supermarket aisles in a panic, just remember that she's your Mam. She brought you into this world and thought you were perfect the moment she saw you. She'll love you no matter what you show up with on Sunday morning. So don't feel too guilty if you do end up with chocolates and flowers!

And finally, to all the Mammies out there, and especially to the farming Mammies: thank you for everything you do for us, your wayward offspring. Please be sure to enjoy the day, put your feet up, and let someone else take care of the farm for a few hours! You deserve it. MPG