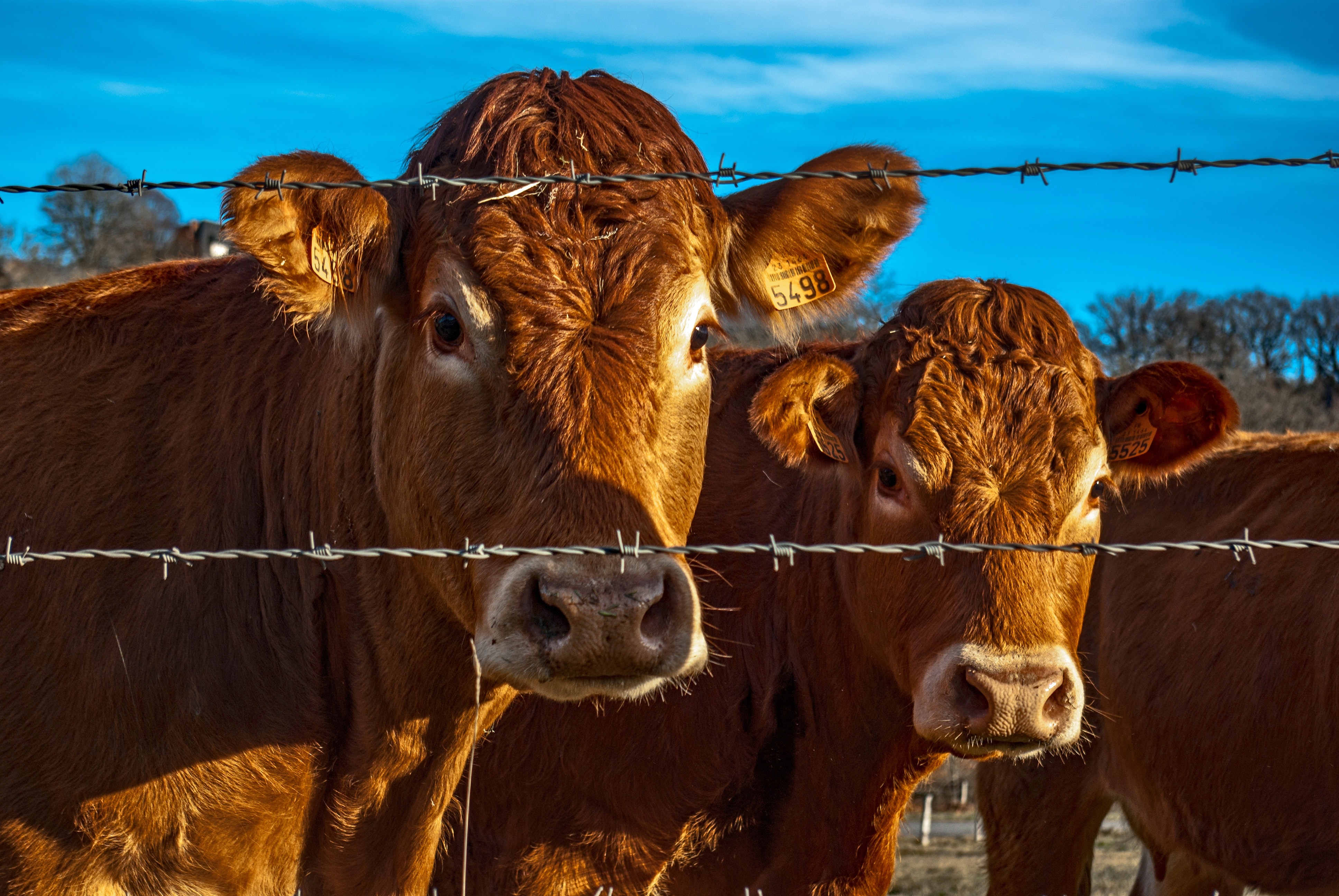 As the spring grass begins to grow, Agridirect reminds Irish farmers to watch out for grass tetany in lactating cows and ewes.
A touch of spring
On the weather front, February has been a very mixed month. Last week, Ireland lay in the depths of winter. On some nights, temperatures dipped as low as minus 4. Many water systems froze up. Frost, thick ice and heavy snow offered little hope to farmers who are anxious to free up housing facilities, and get lambs and calves out on pasture.

But the change, when it came, was sudden. Within a few hours last Sunday, the snow that blanketed much of the country was washed away by downpours of warm rain. This week, daytime temperatures soared to a comparatively balmy 12° Celsius. Helped along by cloud cover and southerly winds, night time temperatures have risen too. The sun, wherever it appeared in the last couple of days, warmed the ground towards growing temperatures.
We don't want to speak too soon, but it looks like the frost is over for another year. Few will mourn it. T-shirts were sighted on Irish farms for the first time since last autumn. And even though the return of the farmer's tan is still some way off, there is a definite feeling that spring is here at last!
Spring Growth
These are days of great anticipation in the farming calendar. Many farmers have already decided which fields to turn over to early grazing, and will have put out coats of nitrogen in the last few weeks. Others are still weighing their options, but know that a decision will have to be made soon.
Sheep and cattle can't stay indoors indefinitely, and farmers will want to exploit the first glut of grass that the new season brings. The combination of rain, warmer conditions and fertiliser will lead to rapid growth over the coming weeks. But while the heavy February rain brings on the grass, your herds and flocks might be at risk from an unseen killer. This is especially true if you have been a bit too liberal with your nitrogen (N), or your paddocks have very high levels of potassium (K).

The killer is called grass tetany, and it is caused by a lack of magnesium in the blood of lactating cows and sheep. In all of the excitement of the calving and lambing season, it is easy to forget that milk production places huge strain on a mother's mineral supply. The calf or lamb is draining away a lot of the minerals in her blood, and spring pasturage doesn't have the nutritional value to replace it. If she can't find enough magnesium in her diet, or she is unable to absorb it, she might succumb to hypomagnesemia and grass tetany.
Hypomagnesemia: What To Look For
Although it is one of the biggest killers of ewes and cows in the weeks after turnout, some farmers don't recognise the symptoms. Indeed there is good reason for this. Animals suffering from grass tetany look like they have been poisoned. This is because magnesium is vital for the proper functioning of the nerves and muscles.
Cows and ewes with hypomagnesemia may appear skittish and hyper. They froth from the mouth and stagger about wildly. As the condition worsens, they are unable to stay on their feet at all. Trembling and tremors are also typical of the condition, especially as it worsens. If you see this combination of symptoms in lactating cows and ewes on fresh spring pasture, tetany is the most likely cause.
A Matter of Life and Death
Unfortunately, animals suffering from acute tetany may not survive, even with treatment. There is a very small window of time between the onset of observable symptoms and death. Many farmers just find cows and ewes dead in the field, and don't realise that tetany is the culprit. Because time is of the essence when it comes to this condition, you should keep a close eye on suckler cows and ewes when you put them on spring grass.
If you are suspicious about an animal's symptoms, you should contact a vet immediately. We lost a cow to tetany a few years ago, because we didn't recognise the symptoms. By the time we discovered that it was grass tetany, it was too late. The vet administered a magnesium sulphate booster, but the cow died anyway. Her organs just couldn't withstand the pressure that the magnesium deficiency was putting on her body.
Cures Good, Prevention Better!
Magnesium sulphate is the immediate cure for acute grass tetany; but we should pay heed to the old saying that prevention is better than cure. There are simple and affordable ways of making sure that your animals don't succumb to hypomagnesemia and grass tetany. For a start, go easy on the nitrogen this spring. Grass that is very high in nitrogen won't deliver enough magnesium for lactating cows and sheep.
Another good idea is to supplement spring grass with hay or silage. While this might seem an unnecessary expense when grass is plentiful, it will slow down the animal's digestion. This allows for better absorption of magnesium into the blood. To maximise the sources of magnesium available, you can add magnesium compounds to the drinking water supply of your herds and flocks.

Excellent mineral boluses can be bought on the market too. These are inexpensive and many of them contain magnesium and other minerals – especially calcium – that lactating cows and ewes need to stay in good health.
A Lick Will Do The Trick
Finally, mineral bucket licks with high levels of magnesium, such as Super Mag 15% or Herdminder, are usually an effective means of making sure that cows and ewes are getting enough magnesium.
These are available in good agricultural stores at low cost. They are also the least labour intensive way of getting magnesium into your herd or flock. Because these buckets contain sweet molasses, your cattle and sheep will go wild for them. That means less work for you, and a tasty addition to the animals' diet! So that's all for now.

Please be sure to check back in with us next week, when we will be discussing the new REPS pilot scheme! MPG