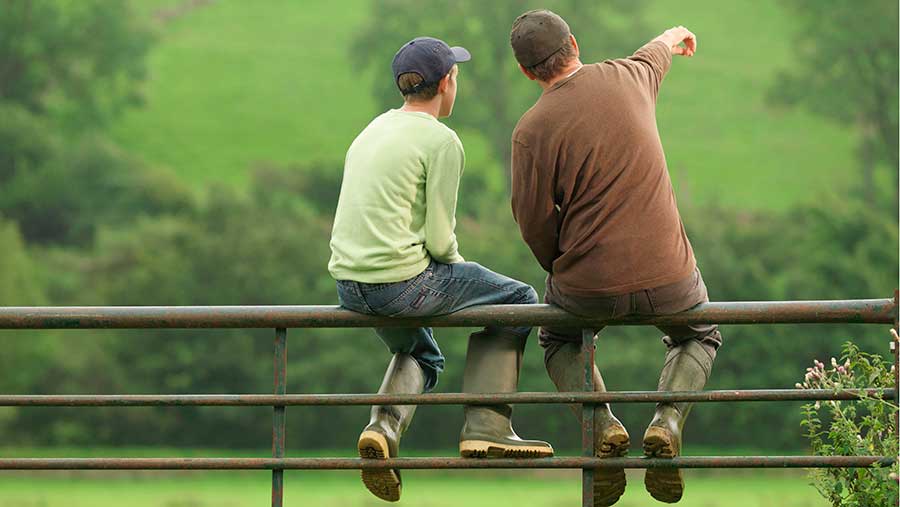 With Father's Day just around the corner, the Agridirect team chooses the 5 best presents for farming dads.
Father's Day - Easy to Forget?
Because Father's Day falls in June, we farmers often forget about it. It's not that we don't think the old man is deserving of special recognition. It's just that we don't have time to stop and shop. June is one of the busiest months of the year in the farming calendar. We have sheep to shear, a blowfly infestation or two to tackle, a first cut of silage to make. Gifts of any description usually fall far down our priorities list at this time of year. And let's be honest, usually farming dads are too busy themselves to lose much sleep over our seeming ingratitude.
No time to shop? Don't worry, the right gift is a couple of clicks away
Fortunately, we live in an age where the right gift is only a couple of clicks away. Thanks to the convenience of online shopping, there is no need to sacrifice a morning's work for a browse through the aisles of the local hardware. Here at Agridirect.ie, we stock a range of tools and clothing that would make the perfect Father's Day present for the man who taught you how to drive a tractor, shear a sheep and pull a calf. Why not use this Father's Day to show your appreciation? To help you make the right choice of gift for your old man and bring a smile to his face on 20 June, we have put together a list of our favourite presents. We promise fast delivery across the country, so making your purchase now will ensure that it is with you on the big day! Happy shopping, lads and ladies.
1. The Dargan DIY Handy Knife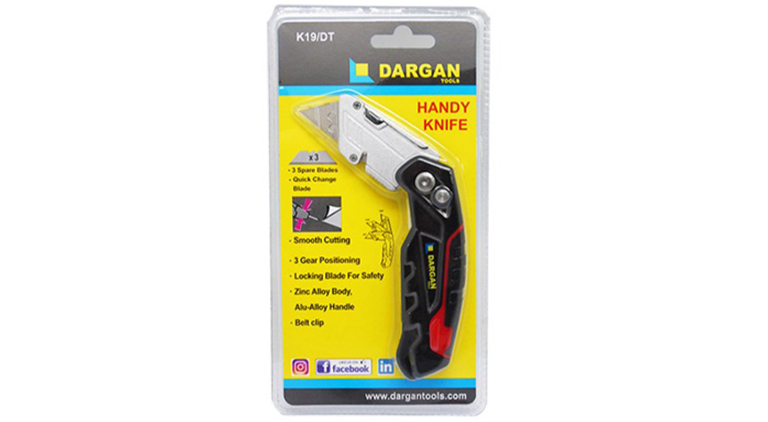 It's handy, effective, and won't break the bank. If your dad is anything like mine, those are important criteria for any gift. The Dargan DIY knife is the ideal tool for day-to-day farming use. Coming with a lightweight aluminium handle, the knife also has a belt clip for ease of carrying. Even better, its quick-change mechanism and one hand opening system allows for easy use in a tight spot. The knife also comes with 10 spare blades, so it should last him for years!
2. Tractor Seat Cover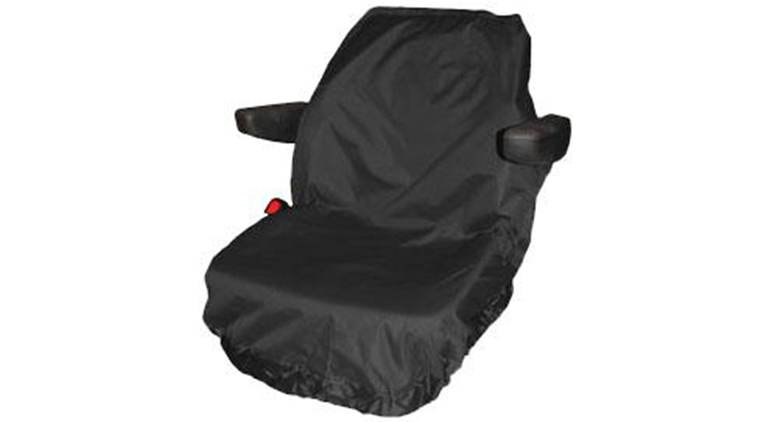 It's silage season, so farming dads will be glued to the tractor seat for the next few months. That's why a good seat cover is the perfect Father's Day gift. Our seat cover is tough, durable and easy to clean. It is made from a specially designed material that is waterproof and will protect against almost anything, whether it be muddy, sticky or wet. This special material is PVC-free and is easy to wash or wipe down.
3. Kingfisher Pressure Sprayer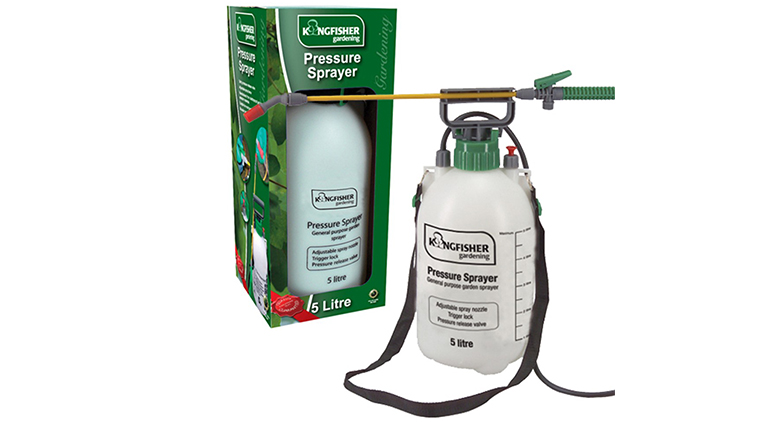 Not all farming dads like to keep a tidy yard. But for those that do, the Kingfisher 5 litre pressure sprayer is the perfect Father's Day gift. It's affordable, easy to use, and super effective for cleaning driveways, farmyards and machinery. It is made from shatterproof and frost resistant materials and comes with a shoulder strap, fully adjustable nozzle and trigger lock.
4. Swampmaster Waterproof Trousers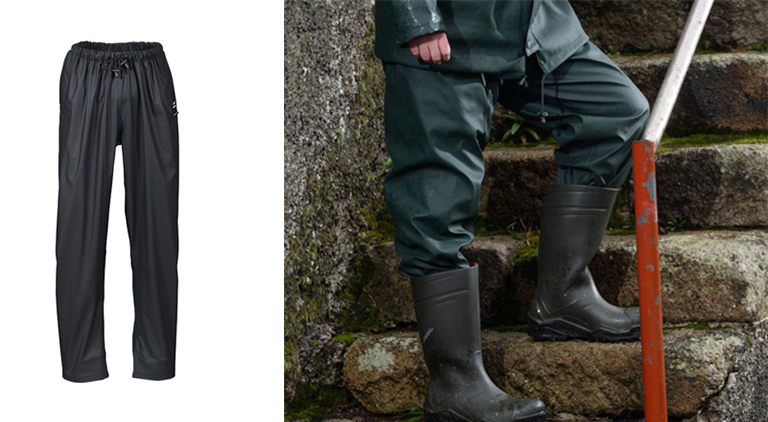 The old reliable. With current growth rates, your old man will spend a large part of the summer tramping through high grass. As we all know, heavy grass is - unfortunately - often wet in the summer months. Why not make sure that your dad keeps his legs dry during long farm walks with the Swampmaster 'No Sweat' Xtremegear Waterproof Trousers? These trousers are the top of the range in waterproof walking gear. The Xtremegear range is tested to 10,000mm- 6 times the minimum standard- ensuring adequate protection for even the most severe weather conditions. The Swampmaster 'No-Sweat' Xtremegear Trousers come with an elasticated waistband with an adjustable cord, guaranteeing that they will fit like a glove. With side access secure zipped pockets, they are extremely practical and have adjustable ankle studs fitted for secure closure over your footwear!
5. Bekina Steplite ThermoProtec Full Safety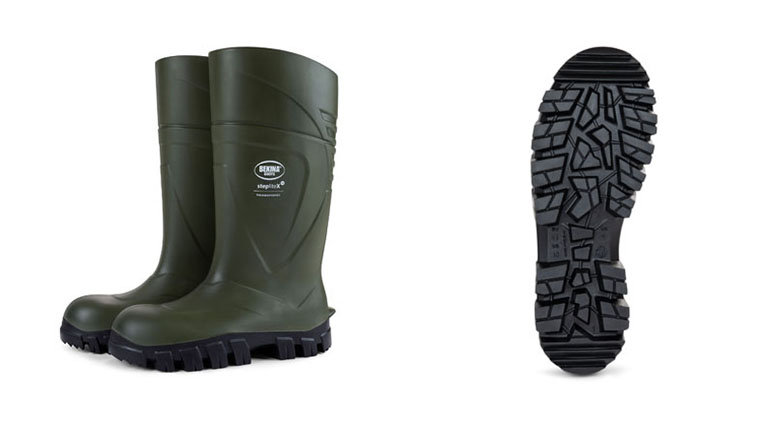 If your dad needs a new pair of wellingtons, there is no point going cheap. Full time farmers need a wellie that will last in all conditions. That's why we recommend the Bekina Steplite Full Safety as the ultimate Father's Day Gift this year. This is a hard wearing wellington that is extra light, but safer and warmer than classic PVC or rubber boots. The innovative technology of the Bekina StepliteX ThermoProtecFull Safety boot means that the wearer no longer has to suffer from cold feet. Not only that, but the toe cap and midsole of the ThermoProtec is made of composite material rather than metal, allowing for added warmth. This boot comes from a company with over 50 years experience providing top quality footwear to professionals. Each wellington comes with a free footbed to keep feet extra dry. The Bekina StepliteX ThermoProtecFull Safety is a comfortable, durable boot and great value for money.
Thanks for reading
So there you have it. Order any one of these excellent gifts with us today and get it in time for Father's Day! We're confident that your dad will be thrilled with whichever present you decide on. If you have any other suggestions for great Father's Day gifts for farmers, please let us know. We'd love to hear your thoughts on this - or any other - topic! As always, thanks for reading.