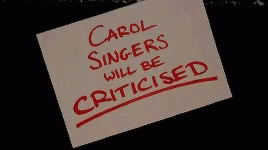 10 signs your Significant other is a Subtle Scrooge
The Christmas season is upon us, with decorations sparkling in every window, "Silver Bells" and "Last Christmas" on the airwaves; Shoppers wrapped in scarves and hats humming "Merry Christmas" as they rush from shop to shop looking for the perfect gifts for all and sundry. Children are buzzing with excitement as they make their list and count down the days until Santa Claus arrives; an excitement that spreads to the older generations anticipating some time off work and a chance to relax with the family in front of the fire, watching classics that give them a warm fuzzy feeling.

But there are some that aren't quite as receptive to this time of year.Some miserable sods look at the decorations and think "Not again" and "What a waste of money"; they complain about the snow and cold instead of making snow angels! The Scrooges out there see shoppers rushing around singing and think to themselves "Every Idiot who goes around with 'Merry Christmas' on his lips should be boiled with his own pudding, and buried with a stake of holly through his heart." These are what I call obvious Scrooges and are easy to spot.

However there are other, more Subtle Scrooges that are harder to spot but possibly more draining on your Christmas Cheer. The Subtle Scrooge will pretend to be involved in Christmas while undermining your Christmas preparations and sucking your Christmas cheer dry. They are imposters and you will need to look closely to uncover them. To help you identify these more Subtle draining Scrooges I've compiled a list of 10 signs to be on the watch for.

The 10 Signs...
So there you have it 10 signs of a Scrooge to watch out for this year. If your significant other is showing signs of an out and out Scrooge your only hope is to summon some ghosts to scare them straight. A subtle Scrooge is a bit easier and can sometimes respond to the constant Christmas cheer treatment, but you will have your work cut out and may need more decorations and dancing Santas'. If you need help finding decorations for your Christmas intervention you can find them on shopforhristmas.ie. If that doesn't work you'll have to cut them loose; you don't need that negativity in your life. For all the non-Scrooges out there get your Christmas jumper on, make a tinsel crown and spread the Christmas cheer by "singing loud for all to hear". Happy Holidays!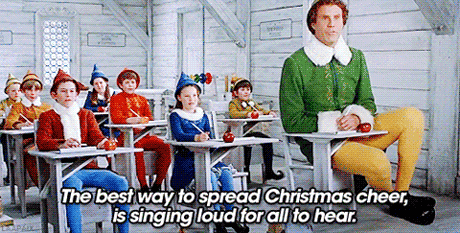 ​RGA